If you are thinking of creating your own website, then a WordPress theme is the way to go. There are many things you need to think about when it comes to choosing a WordPress theme. Here are just a few top things to consider…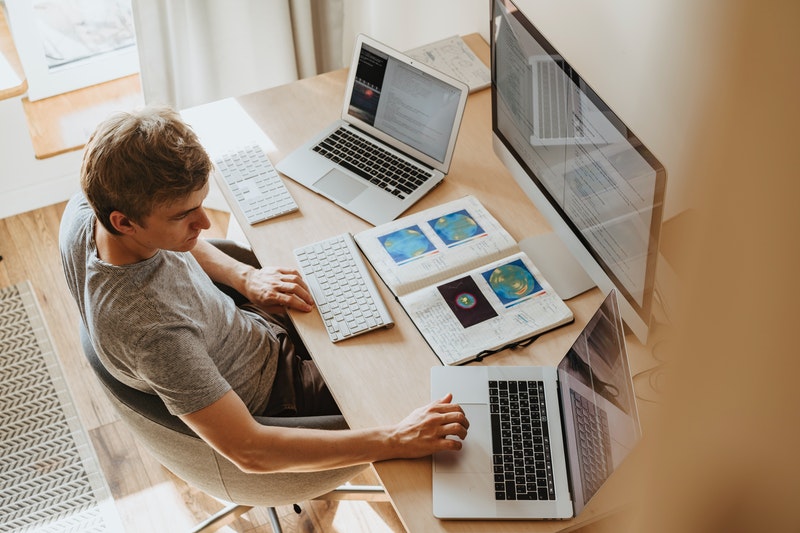 Free or Premium theme
When choosing a theme, one of the first things you will need to consider is whether you want a free or a paid theme. Both have their own benefits depending on the type of website you are after. A free theme allows you to start up, get a feel for WordPress and won't cost you a penny. You will find that free themes get the basics right but lack features that take your website to the next level. That being said, you may not need these features. A premium theme will come with a whole plethora of add on's that help to make your website a lot easier. Most will integrate with the top WordPress drag and drop builders, reducing the amount of coding knowledge that you will need (if any). Premium themes aren't the most expensive thing in the world so we would suggest you consider looking at a premium theme as these really will help take your website to the next level, especially if you are starting up your own business.
The Support The Theme Offers
The support that your theme offers is important when deciding which one to opt for. If you choose to pay for a theme, make sure they offer lifetime support. Also ensure they are regularly updating their theme a few times a year. If you are new to WordPress, having a support team there to help you along the way can make a difference. It is worth every penny you spend on paying for a premium theme. When looking at the support a theme offers, make sure you look at their T&C's. The support each theme offers will be different to the other.
Do They Support Other Plugins
One important part of WordPress is the plugins that you can use alongside your theme. These plugins support a whole variety of things which is why they are so important to use. Plugins that can be useful are SEO ones that help with your ranking on Google. Image editing plugins can reduce the size of the images on your site as well as security plugins and many more. Many paid themes come with premium plugins that you may have to pay for with free themes. Other themes will be compatible with certain plugins and will advise you to install them to enhance the effectiveness of that theme.
Does it come with a page builder?
Page builders will make creating your website a whole lot easier. If you don't know how to code, then choosing a theme with a dedicated page builder will make creating your website a lot more simple. Most premium themes will be compatible with a 3rd party page builder or have their own one created. Most of these page builders will allow you to customize pretty much anything on the size, without having to have any coding knowledge. Tag Div, Elementor or Divi are three builders which are very popular within the WordPress marketplace.
Take a look at their ratings
If you are choosing a reputable theme, then chances are they have a large customer base that will have been left several reviews. Make sure you look over these reviews to look at the feedback their customers have been giving. Theme forest is a fine example where themes have been given a star rating and comment on after a user has used it. It's always important to read the comment section as there may be a part of it that will relate to the way you will be using it. If you are opting to use a free theme from the WordPress market place then you will find the review in the right-hand panel, just below the download button.
How responsive the theme is
One of the most important aspects of a theme is how responsive it is. With technology advancing year in year out, no longer do you view content from just your computer at home. Many users will be accessing your site through a mobile device, tablet or laptop which varies in screen size. This means that it's essential your website is responsive to these devices and adapts depending on the screen it is being viewed on. Most themes will allow you to edit these views using their drag and drop builder, making it easy and straightforward. Before purchasing a theme it's important you do this research and check how responsive it is. This is where it is important to look over other user reviews to see what they mention.
Browser Capabilities
No longer will a user access your site from just one browser. When users browse the web they could be using a whole plethora of browsers, from Google Chrome, Firefox or Microsoft Edge to name a few. When making your website you want to make sure it shows up the same way, no matter the browser. This is where your theme comes in. Most theme developers will test their theme on the different browsers to make sure they are compatible and load correctly. When buying your theme make sure you check this and also run your website on different browsers.
Check for the latest updates
When was the last time the theme was updated? Is it due for an update? These are two questions you should be asking yourself before purchasing a theme. A theme may look really good but if it hasn't been updated in a while then it could be that there are security risks that arise as WordPress updates its own software. There is no real strict rule as to when a theme should be updated but we would advise you to look for it to be updated every 0-4 months. Most theme marketplaces will tell you when the theme was last updated before you purchase it.
Choose a theme that will work for you now and for the future
Choose a theme that will work for your business and where you see it heading in a few years time. It can be a pain getting your website redesigned, but if your theme is updated regularly and you can easily do it yourself. As your business develops, your website can too. If you are choosing a good premium theme then the chances are it will last you a very long time. If you opt to go for a free theme that will get your site up and running quickly, be prepared to have a website redesigned in the future.
Will you want to sell things in the future
eCommerce sites can be a big part of any business as this can bring in revenue for you. When it comes to choosing your theme, some themes are not eCommerce friendly and are designed to display content instead of sell items. If you think you may want to sell items in the future but not at the beginning then it's important you check your theme is eCommerce friendly and that you can add a store to it, should you want to in the future. If you are looking to open an online store straight away then it's important you check this before purchasing.
When choosing your theme for your website it is important that you always do your research to check that the theme will be correct for you. Some themes will have a sales team that you can speak to should you have any questions that you need answering. The above ten points are important but there are also other things to consider when doing your research so make sure you are thorough.
We hope the above ten points help you with your search for a WordPress theme. If you are looking to start up your own online magazine or blog, then these 10 themes will help you. Alternatively, have a read of our article on email providers for your WordPress website should you need to set one up.
Are you thinking of starting up your own WordPress website? What will your website be about? Are there any points you think should be added to the above list? Let us know in the comment box below.