Blogging is becoming a very popular way for people to share their knowledge as well as update families and loved ones with what they have been doing. With WordPress being an extremely powerful tool is has never been easier to start up your own blog.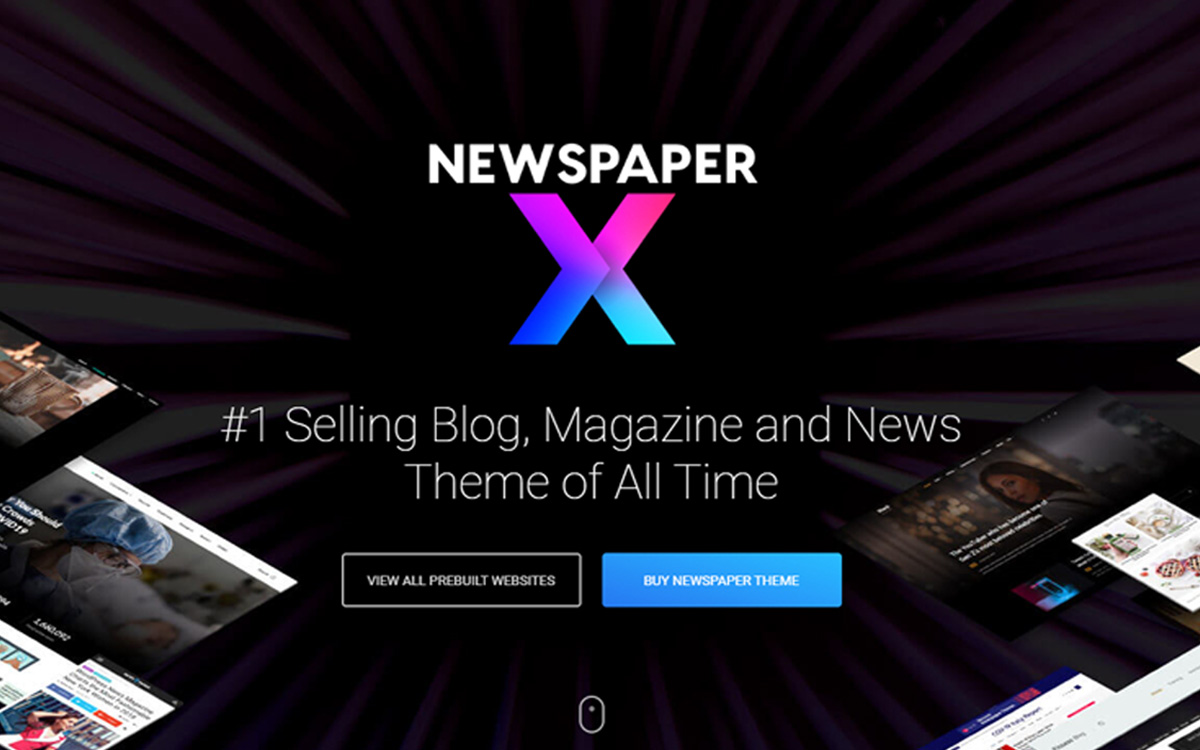 How do you start and create one you may be thinking?
Creating a blog has never been easier and with the likes of the Newspaper theme. You are able to create a stylish blog that will impress your readers, with a few clicks of a button. As a beginner or professional designer, you will be able to achieve your desired look without knowledge of coding.
No matter your industry, by using the Newspaper theme you will have the flexibility to put together a website that is unique to you, capturing your imagination. It is the number one selling blog, magazine, and news theme of all time – that just says it all! And not only that but it is continually developed to keep it up to date with all the latest best practices.
Although the Newspaper theme has some live demos that they have created, sometimes it's nice to see some live examples. This can inspire you with what other people have achieved. To help you with this we have put together a guide of 10 live examples of websites that use the newspaper theme on WordPress.
Seen in the City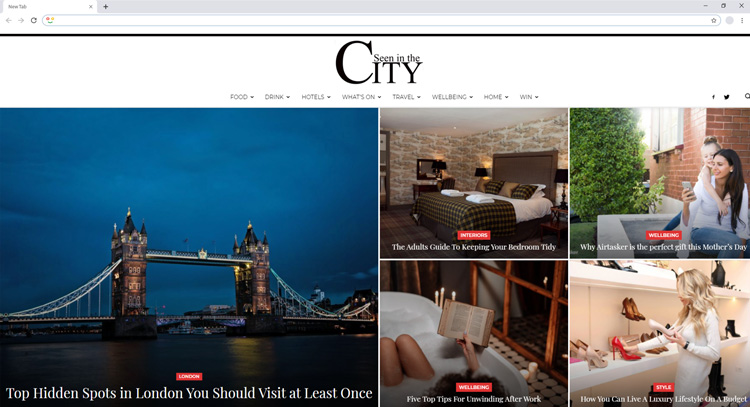 Seen in the City is a luxury London, travel, and lifestyle magazine. Their content covers everything that's happening within London. From the latest restaurant launches to places to stay and everything in between. Their website is a fine example of the different features that the Newspaper theme lets you take advantage of. From the full-width banners to the customized layouts, you can get a good example of what you will be able to achieve by using this theme.
Learn more about Seen in the City
Bitcoin News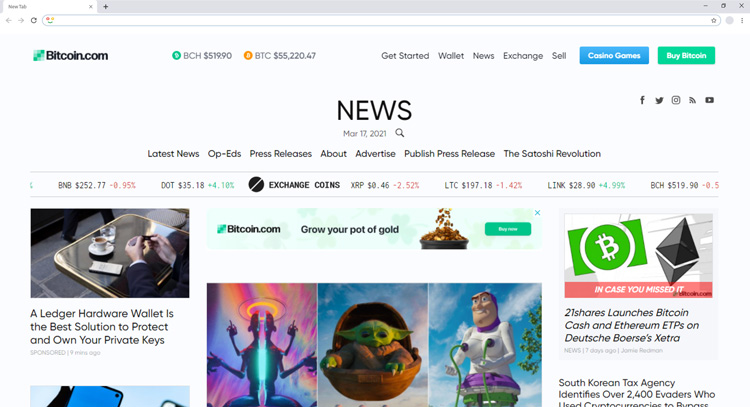 If you are planning on growing a big site, and want to see an example of the Newspaper theme being used on a big site, then Bitcoin News is a fine example. Here you will see multiple layouts being used, many different menu items as well as additional features such as the scrolling finance bar and then newsletter sign up form. With site is very image-heavy but you'll notice that the website speed is very quick.
Learn more about Bitcoin News
Strong Fitness Magazine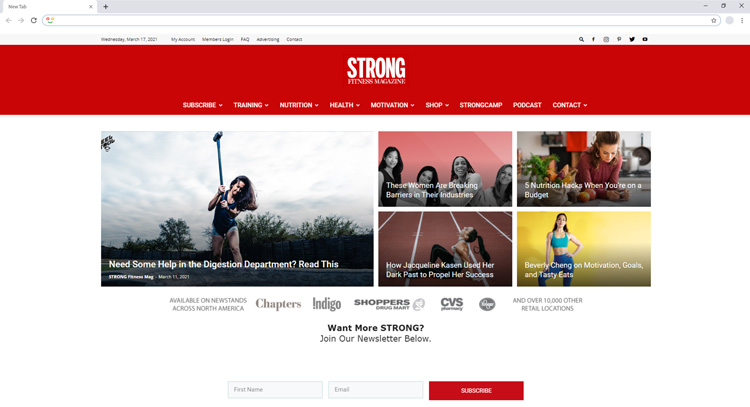 Strong Fitness Magazine is a print and digital magazine about health and fitness. It makes for a great example of what you can achieve using the newspaper theme. The red menu background is eyecatching and shows a different variation to the ones above. The menus are all mega menu's which are easy to use. They allow you to list multiple categories in an appealing way. The website is very responsive with mobile and tablet versions that are easy to use and the load speed is super quick.
Learn more about Strong Fitness Magazine
Gadget Byte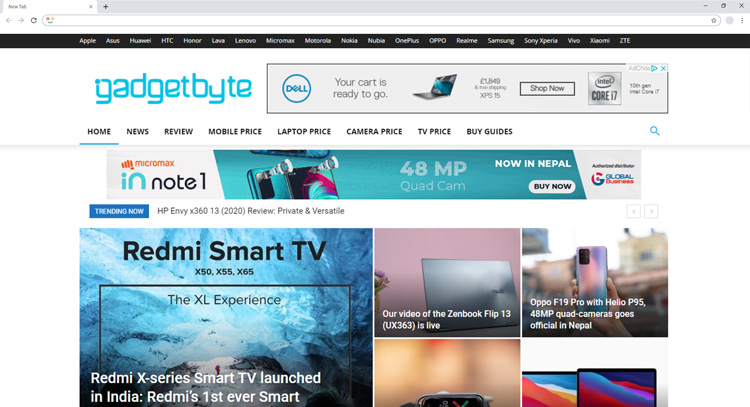 Covering everything to do with tech, Gadget Byte is your go-to for all the latest technology news. With over 610,000 social media followers the site has a big following. It is another site that shows that the Newspaper theme is great for bigger companies. Their website uses a similar layout throughout. This keeps with their own branding and makes use of a top header menu. You'll notice some of their articles are review articles using Newspapers rating feature and layout. With plenty of attention to detail and many articles being published Gadget Byte makes use of many features to produce an excellently put together website.
Learn more about Gadget Byte
The Travel Speak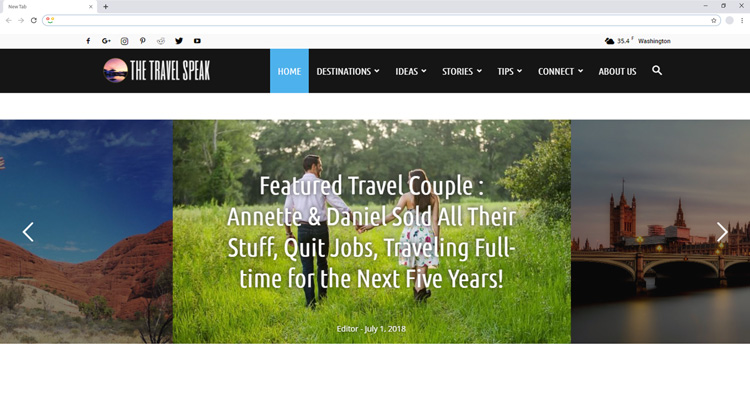 A blog based on all there is to know about travel. From travel guides to travel stories and ideas for what to do on special occasions, The Travel Speak is ideal for inspiration. Their article pages use a full-screen menu, with a right side menu that features their social media channels. They have a search function so that readers can search for a particular article and make use of the mega menu for their menu items. Each category page is very similar to their other ones, keeping to a simple but efficient layout. The homepage slide gives a good example of using a menu slider for your features articles.
Learn more about The Travel Speak
iFlow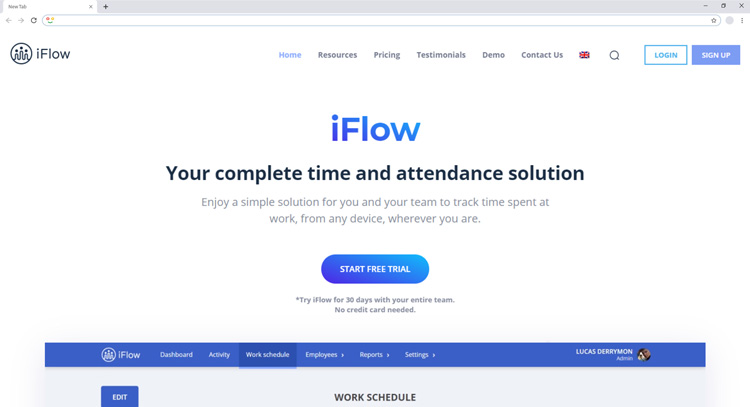 iflow is a fine example of using the Newspaper theme to put together a site that is not primarily a blog but also makes sure of the blog features. The main content of the site uses the Newspapers features but in a way that promotes their services. These features can be used on your blog site. For example, if you wanted an advertise with me page, these features would be ideal to make the page interesting. Instead of a mega menu, they use a drop-down menu as well as animations when you scroll down the page. The is a very good example if you are thinking of using the Newspaper theme to make a multifunctional site.
Learn more about iFlow
TechSavvy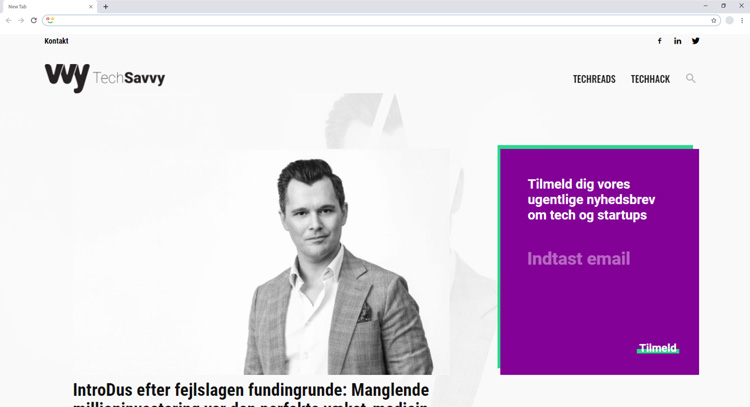 TechSavvy is a blog that is all about technology and gadgets. It has a really effective layout that keeps you engaged and wanting to read more. Part of the layout is using modules that have a background colour different to the website background to create a unique effect. The category landing pages make use of Newspapers custom designs. This lets you create a custom design that is unique to you. Overalls it is a very minimalist design that captures your attention instantly. Inside the post pages, you'll see embedded videos, plenty of high-resolution images and it loads efficiently. Make sure you check out its mobile and tablet views as the site is very responsive and caters for all screen sizes.
Learn more about TechSavvy
Epic Lake Tahoe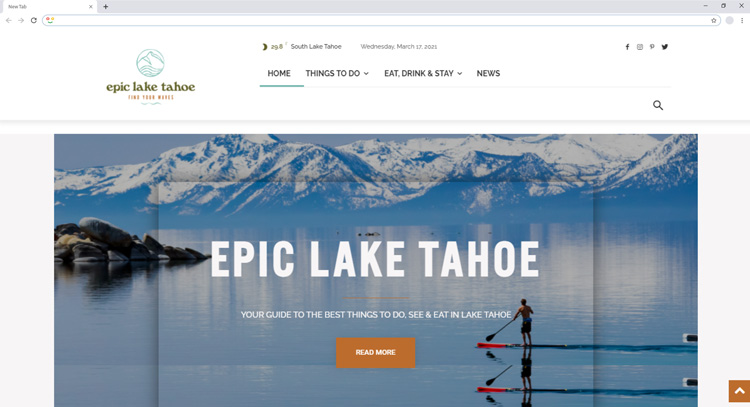 Epic Lake Tahoe is a site that uses beautiful images throughout. Each image is of high quality and really engages the reader. The site itself is a travel site that covers things to do and places to eat, drink and stay. It's simple to use but professionally put together. It makes use of all the drag and drop features that you can use within the Newspaper theme. On this site, you can see a different menu layout with the logo to the left and then three menu layers to the right. Each layer offers a different interaction with the site.
Learn more about Epic Lake Tahoe
Absolutely London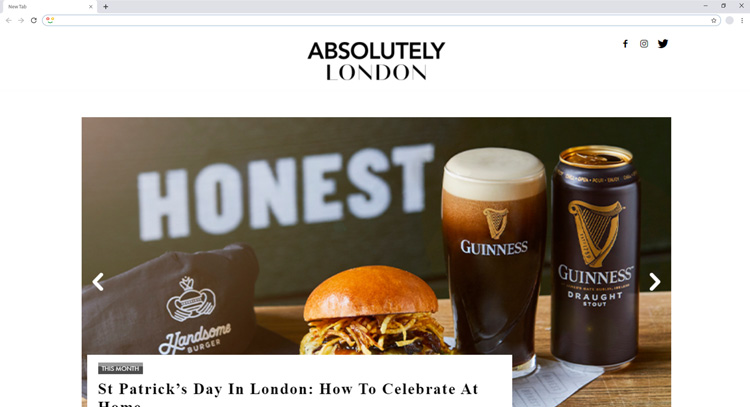 Absolutely London is another well known online magazine that is based in London. They cover a variety of things from going out in London, to what's on and running competitions. Absolutely London uses many of the premium features that the Newspaper theme offers that you may not have seen on other websites. Neat, easy to read and to the point, Absolutely London has put together a website that users can easily navigate.
Learn more about Absolutely London
Walter Pinem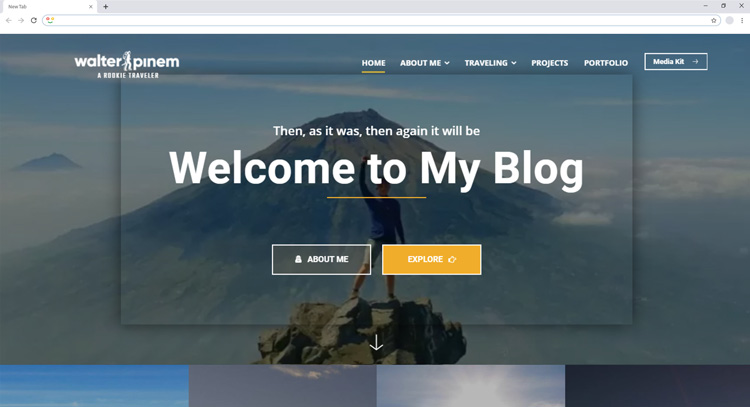 A personal blog based on the travels of Walter Pinem, this blog covers all of his travelling adventures. On the homepage, you will see the use of a full-width slider. Scroll below that and you will see four-category boxes that cover the full width of the pages. The website itself is based in Indonesian, but with Newspapers translate functions it translates very well into other languages. From a layout point of view, the appearance of this blog makes use of beautifully presented images and good colouring.
Learn more about Walter Pinem
Overall the Newspaper theme is a powerful theme that will allow you to create not only a professional blog but also a multifunctional site. No matter your requirement you should be able to achieve your desired look, no matter your ability. Plus, as you've seen above its perfect to use as you grow in size and bring in more viewers. It's very well known so should you need to professional to develop it in the future, it's easy to do so.
After reading this article we hope it gives you a good example of what can be achieved if you are thinking of using the Newspaper theme on WordPress. If you would like to consider a different theme, take a look at these examples by popular and well-known theme Avada. Alternatively, take a look at our article on ten things to consider when choosing a WordPress host,
Will you be creating your website using the Newspaper theme or will you be choosing a different theme to create your website with? Have you used the Newspaper theme before and what were your thoughts? Let us know in the comment box below.