Back in the day, a blog used to be a spot for individuals to write about their experiences, recommendations and thoughts. Since then the world of blogging has evolved rapidly and every business out there can benefit greatly from having a blog on their site. According to Daily Infographic, half of the top 200 Fortune 500 companies had a corporate blog in 2018 and blogs can result in a 434% increase in indexed pages and a 97% increase in indexed links. Other studies have found that companies with blogs produce an average of 67% more leads monthly than companies that don't blog and businesses that blog get 55% more website visitors than businesses that don't. These facts and figures alone show just how important a blog is to a business. If you have considered adding a blog to your website but figured that you don't have time or it can't be that important, it is time to change the way that you think. Whether you decide to do your blogging in-house or outsource someone else to do it, it can have a really positive impact on your company. Here are a few reasons why you should add a blog to your WordPress website and why it is so important…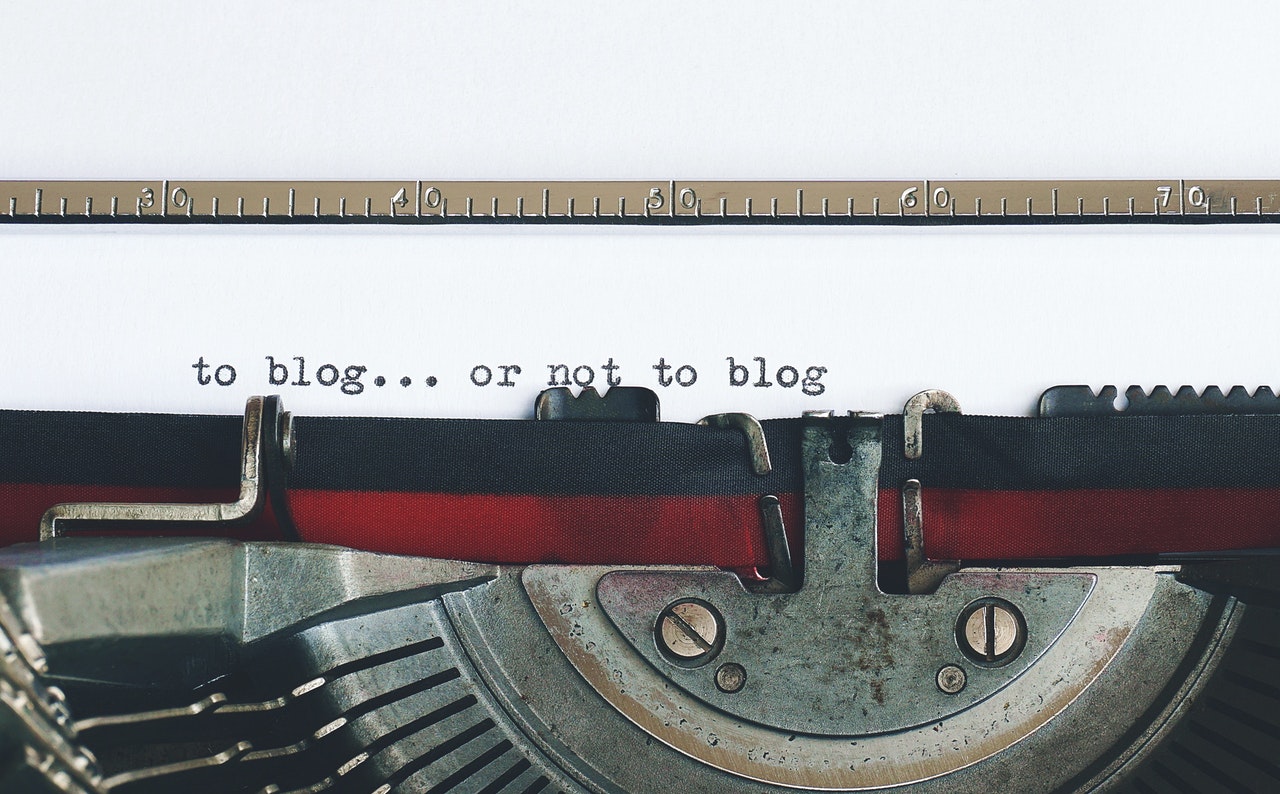 It can drive traffic to your site
One of the biggest benefits if you add a blog to your WordPress website is that it can drive traffic to your site. By having a blog, you have more pages and relevant content for Google to be able to crawl and rank. Relevant customers and potential clients will then find these posts via a search engine, social media post, or linked to from another blog and discover you this way. This will eventually bring more traffic to your site than if you had just your services alone. By having a blog you show that your business is still very much relevant and helping people. If a site looks like it hasn't been touched or updated for a long time then people might think that it is no longer in use and that the items on it are outdated. A blog shows that you still update your website regularly and have an invested effort in doing so.
It can improve your SEO
There are many ways that blogging can improve your SEO. The first of these is that it is an excellent way for you to be able to build backlinks. Backlinks are one of the most important factors in ranking your site and other websites or companies are much more likely to link to a fellow blog post than a service page. Blogging also enables you to target more specific keywords or keyphrases than just your website alone. If you have a strong marketing strategy with your blog and target specific phrases you will find that soon you are getting a higher number of visitors, improving your domain authority and appearing higher up in search engines.

It improves your credibility
If you add a blog to your WordPress website, you are viewed as an expert in your field. While a website can outline your services or products that you offer, a blog can further display your expertise and show that you can provide useful knowledge. Existing customers and clients will know to come to you if they are looking to further their understanding of a topic or if you want to learn something new, while new customers will view you as extremely knowledgeable and therefore be more likely to want to do business with you. It showcases that you can about your product or service, but also about helping your customers and spreading useful information about your industry. A Demand Gen Report in 2016 found that 47% of buyers viewed between three and five pieces of content on a website before engaging with a sales representative. This shows that it is vital to have content on your website to further enhance your reputation as an expert in your field and attract in new business as well as retain that which you have already.
It gives you content to share on your social media & newsletter
A social media presence is as important these days as having a website, for showcasing your authenticity and putting a personality to a brand. Yet without interesting and relevant content to share, it can just feel like you are shouting out about your services all the time and constantly trying to sell to people. If you have plenty of rich blog content to share, you will be providing engaging information that those who follow you on your social media channels can use. They may also reshare these posts, leading back to the point about blogs bringing more traffic to your site and improving your SEO. The more people that share your blogs, the more people will end up seeing them. The same goes for your newsletters. Every company should try and send a newsletter at least once a month. This is important to keep your brand at the forefront of your customers and clients minds and also let them know of any offers or news about your business. If you don't have a blog it can be a challenge trying to think of something to post in this newsletter. News and informative posts give you something interesting to include and share.
It gives your site an aesthetic benefit with images and videos
Blogs are a great way to get some more interactive elements to your site. If you sell a service or product it can be difficult to get some aesthetically pleasing elements in. A blog will allow you to add images, video and interesting layouts into your website that will increase engagement. You can also add SEO elements to these images and share them on social media sites such as Pinterest which can drive many viewers to your website. Ensure you add in the correct metadata to your images and videos when adding them to your posts so they have a higher chance of being picked up on search engines.
It brings in another way for your site visitors to interact with you
If you add a blog to your WordPress website, it is another way that you can interact with both existing and potential customers. They could find your blog via a search engine or social media post, then decide to read and comment on your blog. By replying to their comments you are showing you have an interest in them and care about those that take the time to interact with you on your website. These comments have a much longer shelf life than a Tweet, Facebook or Instagram post and can also be valuable to any other customer who sees them and it answers their questions. Don't be afraid to ask your own questions within your blog posts and see what answers you get. It is always useful to see what your customers and potential clients think of things!
It adds a human element to your company
As a corporate business, it can be difficult to add a human element to your website without a blog. By adding in a blog you can add your own tone of voice and write in a way that your customers relate to. It reminds people that there are real people behind your company and helps to add another dimension to your business. It is important to establish the tone of voice you are looking to portray before starting your blog and ensuring you carry this on with you from post to post. You don't want to jump from being very informal to overly formal as it can be confusing. Remember that consistency is key.
These are just a few reasons that you should add a blog to your WordPress website and why it is so important. By posting just once a week you are likely to soon see an increase in traffic to your site and the credibility of your business. It is a good idea to write posts and schedule them ahead of time. You could also create a content calendar for the year or six months ahead so you know what to target or write about at specific times. Adding a blog into your WordPress site is very easy to do and can be done quickly. There are many plugins you can add to help improve the SEO of your site, you can check out a few of them here. If you need any help transferring your website over to WordPress or have any questions, please get in touch.