If you are starting a blog, or want to launch a business using WordPress, one of the most important decisions you will face initially is choosing the correct WordPress host for you. At first, it may be tempting to opt for the cheapest in order to save some money, but by doing so this could come at a detriment further down the line, especially as you grow as a company. When deciding on what host to choose, there is a whole range of key points that you should be thinking about, from the security they offer, to their customer service team (There is a very good chance you will need them at one point). Below are ten things to consider when choosing a WordPress host for your business.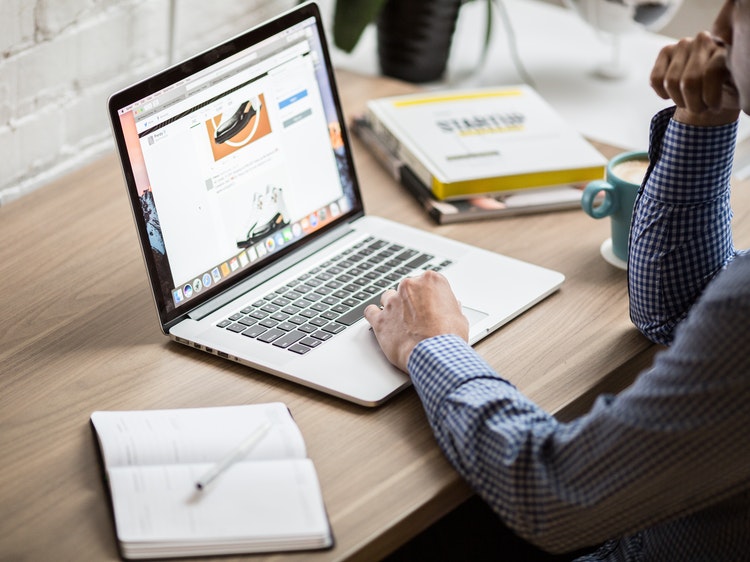 Customer Service
You may not think about it at first, but when something happens the first person you will call is your hosting provider's customer service team. Some providers are excellent and will help you instantly, whereas others will keep you on hold for ages, to only tell you that they can't help or blame someone else. If it's a case of paying slightly more but using a hosting provider that has a highly rated customer service team, then always opt for that option. Things to look out for is whether you can contact them through one, or if they operate only through live chat or emails.
Security
Unfortunately there are people out there who want to do wrong and may try and hack your site. With a hosting provider that offers a good security solution, you can feel rest assured that your site is safe and the provider will stop any potential hacks coming your way. By paying more for your hosting, you can benefit from added security, as well as other benefits like an SSL certificate and the latest cyber security software. Yes, it can be tempting to opt for the cheapest WordPress host when you first start out, but as you grow as a business, you could potentially become a target and have your customers data stolen and your site go down, which would cause you a loss in revenue.
Back Ups
Having your site backed up regularly is a must for any business. If in the unfortunate event your site occurs an error, you can use your back-up to restore it to its previous state. Most hosting companies will offer daily or every other day back ups instantly, but others won't and require you to do it yourself. If you are having to do it yourself, this can become a pain and sometimes forgotten about. Most companies will store your backup in their own cloud system however it is always with taking a local backup as well, just in case their server encounters any issues (Although this is very unlikely).
Upgrade Options
When starting your own blog or website on WordPress, your aim is most likely to grow and become an influential business within your industry. As you grow, you'll be receiving more traffic to your site and require a higher usage from your hosting company. Most packages cover you to a certain extent, for example up to 25,000 page views a month. But once this is hit what are the upgrade options available for you? Most likely you will have to pay more to upgrade but when you hit these milestones your business should be bringing in enough revenue to cover the small increase in costs. As you grow you may require other services to be added, like a CDN or a move from a shared hosting package to a dedicated hosting package, it's these offerings that you want to be sure your hosting provider provides.
Hosting Provider Uptime
The last thing you want to happen is for your site to go down, even for the smallest of seconds as this could lose you business. This is why it's important that you look into your providers uptime records to make sure they don't go down on a regular occurrence. No provider can offer you 100% uptime, so it's ok if you see that they are below this, but what you don't want is for it to happen too often. Most providers will offer around a 99.999% uptime which you should look out for. Overall, make sure you choose a provider that can offer you the best uptime service, whilst not sacrificing other offerings like your backups or security.
Staging Site
As you grow, you'll want to continuously make big changes to your site, to keep your audience engaged. When making these bigger changes, you should avoid doing this on your live site as your viewers will see these changes being made as you do them. If you are trying out a new layout on your homepage, this could cause a lot of confusion if a viewer is on it whilst you try moving a section to a different location. Instead, you should use a staging site which is a live copy of your site which a live user cannot access. Some hosting providers will include a staging site as part of their offering, this means that at a click of a button you can have one instantly which you can change and then move to live once you are happy with the changes.
Email Services
If you haven't thought about your email provider yet, then a wordpress hosting company may be who you turn to. They don't tend to be as good as dedicated email providers like Microsoft or Google, however they tend to be cheaper as they are included with your hosting. These accounts can be used with your office or Google packages, so if you are trying to cut some costs, or are a start up and are not sure whether email communication will be key to you, then choosing a hosting provider that includes this could be a benefit.
Include an SSL certificate
Having a SSL certificate isn't a must but it is beneficial to have. Not only does it help with your security, but it is also something Google's algorithm looks to when deciding how trustworthy you are as a site. Some providers will charge you an additional fee for an SSL certificate that will normally be around £100 a year. Other providers will include it within their hostings, saving you that additional yearly fee. Most of the time it is recommended you opt for a SSL certificate, so finding a provider that includes it can be beneficial.
Hosting Speed
When it comes to the speed of your website there are many factors that contribute to it. Unoptimized images can slow down a page, you might have too many domains or maybe your website code is poorly written. One factor that can contribute to your website speed is your host. If your website host has a slow server then this can cause delays on your website, which ultimately will put people off visiting your site. In most cases, the cheaper providers often offer the slower speeds, but that's not always the case. It's wise to look into your providers speeds before signing up to them and maybe speaking to their customer care team to see what system they have in place that allow for a faster site.
Do They Offer A Money Back Guarantee?
This isn't key to deciding if a website host is good or not, but what it does do is give you a certain reassurance. If you have done your research and are down to a select few hosts, it may be that you opt for the one with a money back guarantee. By doing so you can feel rest assured that if they don't provide the service that you expected you can get a full refund from them after 30 days. If you sign up to them you can use them, run some speed tests, check your site functions correctly and if happy stay. If not you can then try a different host until you find the one for you.
Overall, there are many things to consider when choosing the correct host for you. There are a whole plethora of companies offering their services, meaning it's important you do your research before deciding. If you are starting a wordpress website you can normally take advantage of their opening offers, whereas if you are an established business you can speak to their team and explain your situation and ask how they will help you.
Have you recently changed WordPress host? What were your reasons for changing hosts and did you consider any of the above? Let us know in the comment box below, we would love to hear from you.