Year in, year out WordPress is getting more and more popular due to its extensive development. With technology advancing, it has never been easier to design your own website instead of paying an agency a big cost to do so (especially if you are a small business). With many page builders creating a whole variety of templates for you to adjust and use, there is no excuse to have a poor looking website anymore. No matter the type of business you are, sales agency, hotel operator or a sports company, the below 6 drag and drop WordPress Page Builders will help you create a professional-looking site in no time.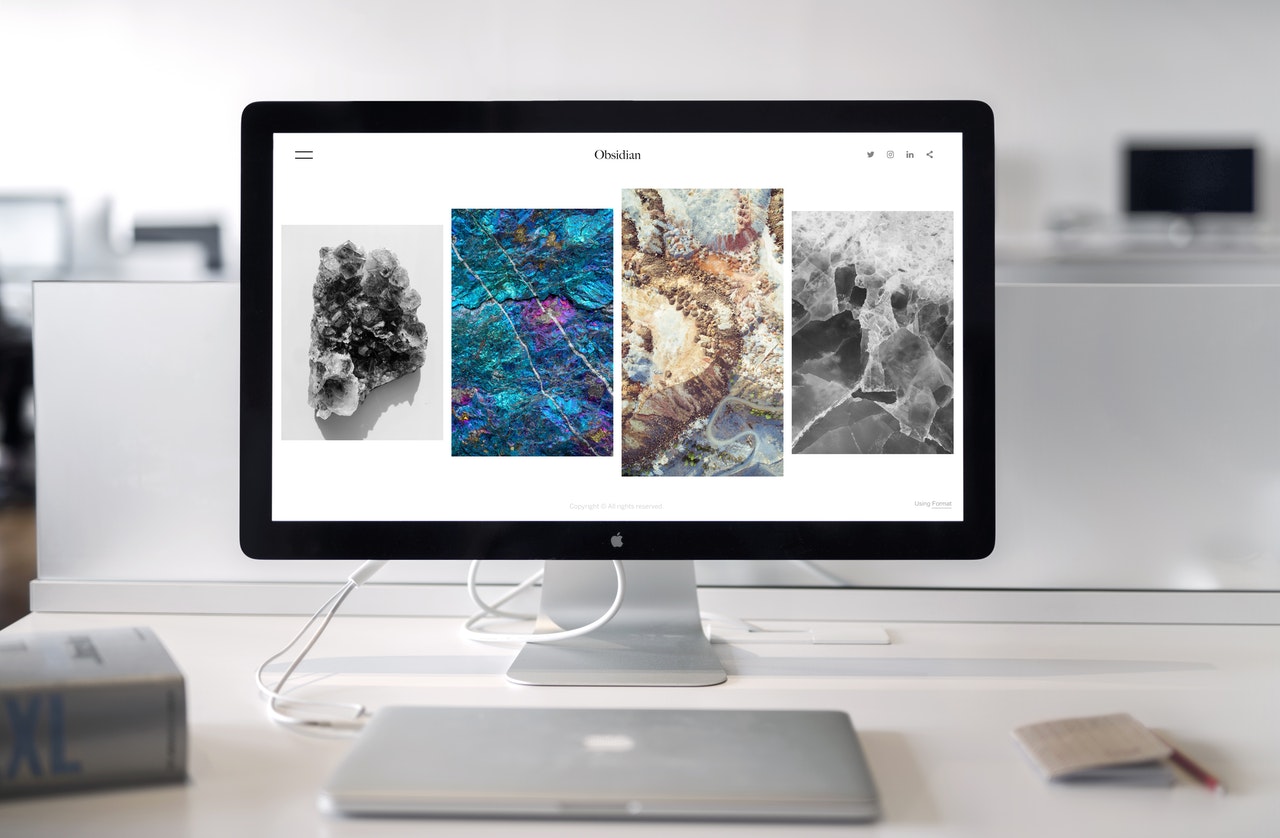 When it comes to deciding what theme is best for you, there are several things that you should consider:
Responsive Layout
Will the drag and drop WordPress page builders allow you to edit different viewports and responsiveness? With many people accessing websites on mobile and tablet devices, it is important your website is responsive and changes design to these devices. This can also help with your Google ranking.
Page Builder Features
Each page builder has its own features and selling points. Make sure you look into their features before deciding which one is right for you. It may be that one does one thing better, but another does something else. There will be a lot of similar features which they will all do as well, it's just up to you to decide what is a priority.
SEO
When designing a website with drag and drop WordPress Page Builders you want to make sure it is SEO optimized and designed in a user-friendly manner. Make sure when using your page builder that your layout is SEO friendly and that you use a plugin like Yoast SEO to help with your rankings.
Compatible With Your Theme
If you are planning on building a new website, then make sure the WordPress page builder that you want to use is compatible with the theme you are using. When searching for a theme you can normally filter by page builders. If you are planning on adding a page builder to an already created website, make sure you install it on a staging site and that it doesn't conflict in any way.
Below are six different page builders to help with your WordPress site:
Avada – Fusion Builder
Avada is one of the top used themes in the marketplace, due to its powerful page builder (fusion builder). It's designed for agencies and individuals who want to be able to make websites seamlessly, without the addition of adding much code.
Avada has a whole plethora of demos available that you can use as inspiration and page templates for your site, making it easy to install and have a website instantly. All you need to do is install the page templates, edit the text, replace the images, change the colours and you'll have a professional looking site in no time.
The theme costs $60 in the market place and comes with multiple premium plugins that enhance your website capabilities.
Elementor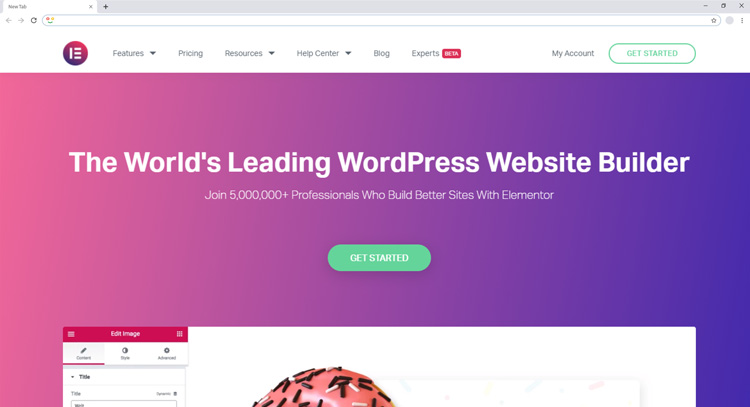 Elementor is one of the world's leading WordPress website builders due to its ease to use for beginner but advanced features for more experienced WordPress designers. Its drag and drop WordPress page builder makes it quick and easy to design beautiful pages that your customer will be impressed to see.
Elementor comes with a library of templates that you can click on and use instantly. If you pay for the premium version, this will unlock even more templates. These templates cover a whole range of industries whether you are opening a small hotel, or looking to offer your services as a builder, Elementor has you covered.
The responsive modes on Elementor are particularly impressive and allow you to design for all types of devices, whether that be mobile, tablet or desktop, meaning you can reach all your customers wherever they are.
Elementor is free to use but the premium version starts at $49 a year.
The Divi Builder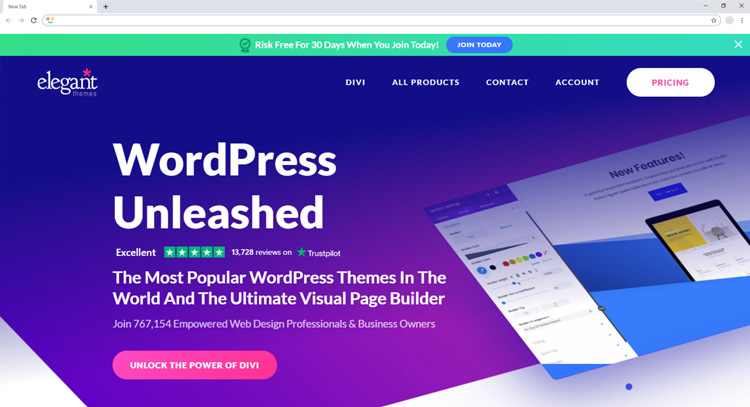 No matter the type of business you run, the Divi builder should be powerful enough to help you design a new website that you can update easily. The drag and drop functions allow you to move columns, change the widths of the page and add content wherever you would like.
No coding knowledge is required for the divi page builder making it perfect for the most beginner users. The template library is vast and with a great support team, you can ask them questions along the way should something not work correctly.
For more advanced users, who design websites for others, you only require one licence which you pay yearly, reducing the costs of purchasing a new theme every time you want to build a website for a client.
WPBakery Page Builder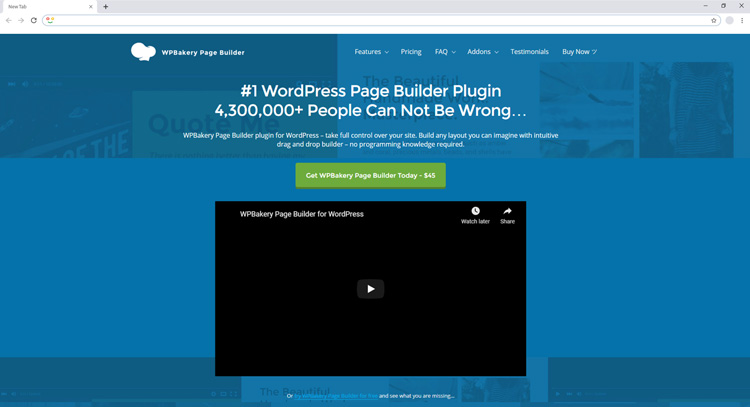 If you have heard of Visual Composer before, WPBakery is what they rebranded to. WPBakery is another page build that is widely used within the WordPress community.
WPBakery allows you to take full control of your site, through it's well designed page builder. It's often included with a variety of premium themes, due to its robust system that is easy for beginners to use.
As with many of the page builders within this list, WPBakery too offers a range of templates that you can use to get your website started. It also works well with a range of premium plugins like Yoast SEO and Woocommerce (If you are looking to create an Ecommerce site) as well as many others. This means that you can create a powerful site that can enhance your online appearance, bringing in more revenue to your business.
A regular licence costs $45, extended licence $245
SeedProd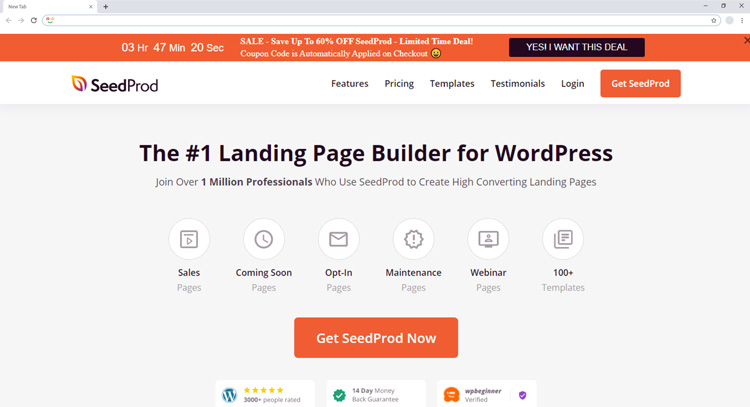 Seedprod is a powerful drag and drop website builder that comes with a variety of premium features that will make building your own website that much easier. Having been installed by over a million users, Seedprod is extremely popular for building landing pages that not only convert new customers but that you can do yourself.
The builder allows you to create responsive designs for mobile, tablet and desktop and comes with specially designed features that have been tested to make sure they have a big impact, like their call to action templates.
If you want to try out Seedprod they have a 14 money back guarantee. Their built in coming soon maintenance pages mean you can design your website behind closed doors but present a page which is live on the web telling your customer something is due to be launched.
The basic subscription comes in at £39, reaching a high of $239.60 for more experienced users who make multiple websites.
Beaver Builder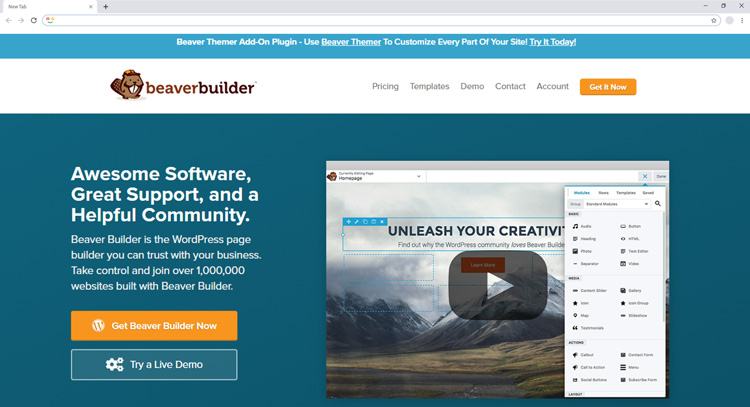 Beaver Builder makes it easy for you to drag and drop components around your page, helping create the website that works best for your business. You don't need any experience with coding as it's all done through the drag and drop builder, making it a really simple process to not only create your website, but also continually update it as you grow as a company.
The page templates available on Beaver Builder cover a whole range of industries, with many of the designs being very flexible, so that you can combine one design with another. By using a template you won't need to start from the beginning either, all you need to do is add your brand colours, logo, some images and you would know you used a template at all.
If you are thinking of using a theme when making your website, you can filter the themes of your choice by a certain builder and what you will find is that many companies use Beaver Builder within their theme. If you want to see some demos of the page builder or some sites that use beaver builder you can on their website.
A standard licence for Beaver Builder is $99, Pro licence: $199, Agency licence: $399 a year.
Overall there are many different WordPress page builders for you to try out and see which one works best for you. Take a look into each one and see what benefits they offer and how they will help make your life that little bit easier. It may be that one builder has a particular template that suits you more, over the others. Most of the builders will offer a money back guarantee if you don't enjoy using them, but double check this before purchasing. If you ever get stuck with a page builder, many of them have a support team that you can message to ask for help. If you are changing a current site, it is always advised to use a staging site to prevent any changes on your live site which your viewers are using.
Do you have a favourite in our list of WordPress drag and drop page builders that you like to use? What feature do you like about that builder and why did you choose it? Are there any page builders that we have missed that you think should be included? Let us know in the comment box below, we would love to hear from you.