Search Engine Optimisation – more commonly known as SEO is one of the most important aspects of your business. It is what ensures that your website gets seen by potential customers and can bring you in new business. After all, if no-one can find you, what even is the point of having a website? 93% of experiences on the engine start with a search engine and with more people now than ever using Google and other search engines to find products and services, you are missing out if your company isn't appearing. If you are the top rank on Google, you have a 33% chance of getting clicked. If you are on the second page of Google, 75% of people won't even see it. This is why it is so important to up your SEO game. While SEO might seem like a daunting word at first, it is not as bad as it sounds. There are quite a few relatively simple things that you need to do to improve your SEO and they don't require any hardcore technical knowledge to do so. Here are nine ways that you can easily improve the SEO of your site today…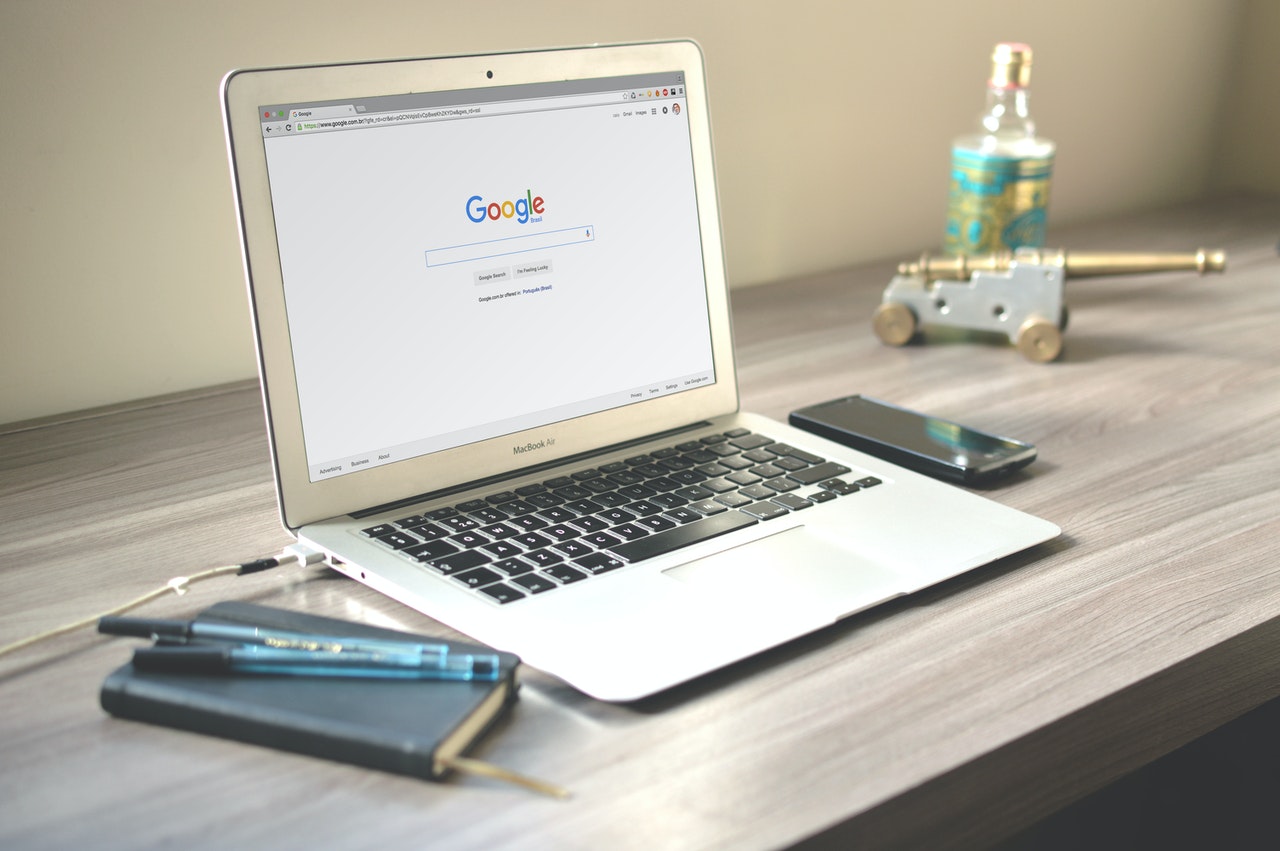 Improve your page loading speed
Your page loading speed is one of the most important ranking factors in improving the SEO of your site Your page load speed is essentially how long it takes to fully display the content of a page and Google's algorithm uses this as a measurement to rank pages. The Google recommended page load time is under two seconds: "Two seconds is the threshold for eCommerce website acceptability. At Google, we aim for under a half-second." Statistics have found that over half of visitors will abandon a site if it takes longer than three seconds to load. Not only does this mean you are losing customers, but it can also affect your bounce rate which can impact your likeliness of ranking. If Google thinks that people are coming to your site and leaving straight away, they will assume your site doesn't have useful or engaging content.
Check your metadata
Your SEO metadata is the information that is displayed on a search engine result. It needs to be persuasive and interesting to entice a reader to click on it, but also inform Google or other search engines what the content is about. The meta title is something you need to put on each page of your site and needs to be under 60 characters including spaces. In this, you should cover what the page is about and put your website name at the end. If you are targeting a specific keyword this should be in the meta title too, preferably as near to the beginning as possible. A Meta description is what comes underneath the title on a search page. This should be no longer than 160 characters with spaces and no shorter than 120 characters. It needs to be informative, interesting and relevant to what the article or page is about. Be sure to include at least one keyword that is also in the Meta Title.
Add a blog to your website
No matter the business of your website, it is important to have a blog to help your SEO. While you may wonder the relevance of a blog if you sell products, for example, a blog is a great way to get people onto your site, attract potential customers and also rank for keywords. Search engines also favour websites that have content updated regularly. By having a blog you can frequently post new content, showing Google that your website is fresh, interesting and up to date. If you sell products or services you likely don't need to update your other main pages very often. A blog also means that you can optimise your site for keywords that you want to rank for so potential customers can find you easily. Make sure that you create a content plan and write posts that are relevant, topical and easily shareable on social media.
Make sure you have good quality content (bounce rate)
It is vital that the content on your website is good quality or you might be penalised in your ranking. Search engines favour content that people will spend time on and read and tends to dismiss sites where users click on and off very quickly. This content will also appeal to your customers and readers more as they will see you take your company seriously. If you have poorly written and executed articles and text it could imply you don't take much care in what you do. If you come across as an industry expert your clients are much more likely to trust you and want to spend their money with you.
Make sure your site is optimised for mobile
According to a report published by the World Advertising Research Center (WARC) by the year 2021 1.3 billion people are forecast to access the internet via smartphone, as opposed to 69 million by PC only. This shift in people accessing the internet via their phone and not a laptop or computer has been happening rapidly over the past few years and is only set to increase as time goes on. Which is why it is so important to be ready. When creating your mobile site you will need it to be responsive, fast to load and take the user experience into account. Remember that while some features and layouts look great on the web, they might not translate well onto mobile or tablet.
Make your content shareable for social media
While we all know the power social media has, not everyone is aware that it can have an impact on the SEO of your site. While social media doesn't directly contribute to your SEO ranking, by sharing your links to wider platforms it can increase your brand exposure and clicks. Social media interaction can increase your brand recognition and reputation, give your posts a longer life span and improve your organic traffic. It has been found in various studies that the more likes, shares and comments your posts get, the higher they rank on Google. While this hasn't been confirmed on Google, it never hurts to try!
Focus your content on keywords
Rather than blindly writing your website content and blog posts, think about what you would like to rank for. Once you have decided, come up with some keywords that will work for this. It is important to note that competition is high for certain keywords so you will need to get creative. There are many keyword research tools you can look into online that can tell you how likely you are to rank for certain phrases and which ones you can try instead. You will then want to include these keywords or key phrases in your site and blog posts. It is important not to overstuff them and ensure they make sense in the context in order to try and rank.
Get backlinks from other sites
Backlinks is one of the most important factors when helping you to rank. This is when you get other websites to link through to you. Because other websites are citing you as a good source for information, Google and other search engines then view you as a credible site and rank your content higher. You are more likely to get links to blog posts and articles than you are website pages, so this is another reason it is good to have a strong content writing strategy. Once you have written a post, be sure to share it on your social media sites, tag any brands that you have referenced and email them too.
Utilise Google Analytics & Webmaster Tools
Google Analytics is an invaluable tool if you are looking to optimise the SEO of your site. It can show you what your users are looking for, what content they are finding useful and what they aren't. You can then use this data to try and improve your strategy. You can also see if there are any pages in your site which are showing up 404 errors or broken links. It is very important to get rid of these as soon as possible. If you delete a webpage or change a URL, make sure the old web address links to the new one or another page on your site (such as your home or contact page) so your users don't feel frustrated and Google doesn't see it as a broken path. 
These are just a few simple ways that you can improve the SEO of your site. By implementing these you will soon notice and difference and your website traffic improve. If you are looking to improve your WordPress site with plugins, be sure to check out our post on the top WordPress plugins for SEO. They will help to optimise your site and alongside the above top tips, can improve your search engine optimization.