There are currently over 455 million websites using WordPress out there on the internet, and it is no coincidence that it is one of the most popular CMS systems in the world. WordPress is often favoured for its ease of use, great themes, high levels of support and a plethora of useful WordPress plugins to enrich your business.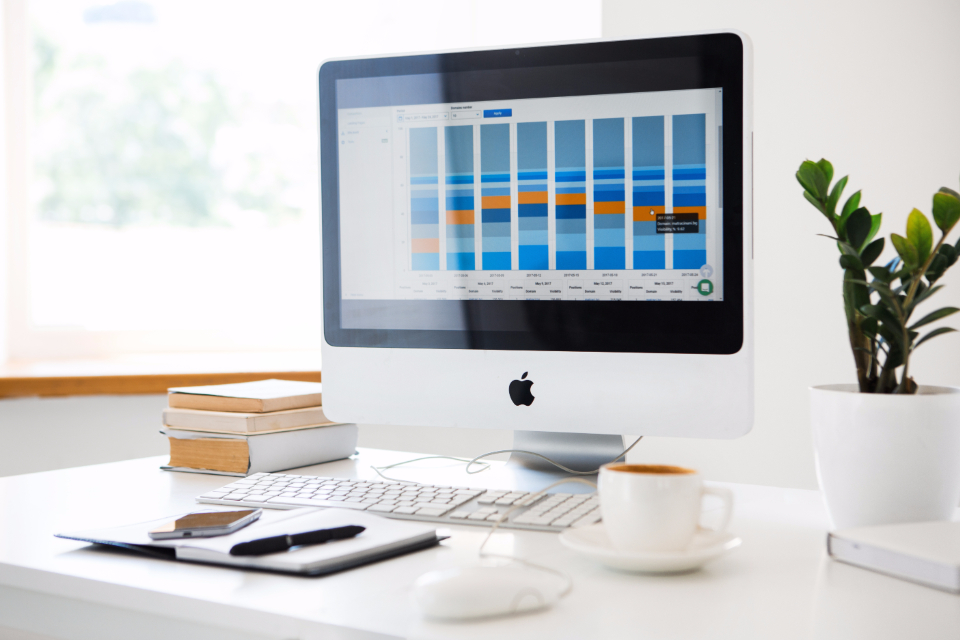 When creating a website, the first step is to build it, yet once it is created, the journey has only just begun. There is no point making a fantastic site which has cost you not only lots of money but time too, for no one to see it. And this is where marketing is important. It is vital that you market your website so that you can get found by potential customers and clients and truly reach the potential of your company. This is where the magic of WordPress plugins come in. You no longer have to have studied for years and become highly proficient in marketing to market your company, for there are a whole host of plugins out there that can help. Here we have put together ten of the best WordPress plugins to aid you with marketing your business.
Yoast SEO
Yoast SEO is a must for any marketer. This is a plugin that is designed with SEO in mind and will show you what you need to do on each page or blog post in the aim to best promote it and get it seen by search engines. If you are looking to target a certain keyword it will tell you what you need to do to have the best chance of ranking for it, assisting you with everything from writing the correct length metadata to your title, image tags and keyword density. There is both a free and a paid version of Yoast SEO which is if you are after a more thorough service. It is worth trying out the free version first, seeing how you find it and then upgrading to the premium one.
Google XMP Sitemaps
Google XMP sitemaps is another essential plugin for WordPress for marketers. By creating an XML sitemap, it will help search engines such as Google, Yahoo and Bing index your site and rank it higher. It means that search engines can crawl your site easily, and both see and retrieve your structure much more effectively. This plugin is free and easy to use and saves you creating a sitemap manually, which can be a nightmare to create and take a lot of time. Every time that you add a new page, post or item such as an image or video to your site, it is recommended you submit a new site map for search engines to crawl. If you update your site regularly, this can be a nightmare to do manually!
WooCommerce MailChimp
Most businesses will require a mailshot that they send out to their customers and clients, letting them know of any news and events that are happening within the company. If you are a sales company, for example, you will want to let your clients know of any special offers and deals you have. By adding the WooCommerce MailChimp plugin, you can easily streamline your marketing process making it much easier to send digital marketing campaigns to your customers with minimal effort. When you have so many tasks on, this can be a real time saver. You can automatically subscribe customers to a designated list and create specific interest groups for this too.
Thirsty Affiliates
If you run a website or blog, the chances are that you are going to want to add in affiliate links to help make your business a bit of extra money. If you implement affiliate links to your site, then every time someone clicks through that specific link and buys something, you get a percentage of commission paid to you by the retailer. With Thirsty Affiliates, it makes this process a lot easier. The plugin auto-links keywords, optionally uncloaks links to comply with Amazon's terms of service, ensures your affiliate links are always up to date and much more.
WP Forms
There are many reasons you might want to integrate a form to your website, but the most common is a contact form. You need a contact form as an easy way for visitors to your website to be able to get hold of you. WPForms is an easy and powerful plugin that makes it easier than ever to add forms to your site. It offers a drag and drop form builder, so you don't need to use any coding to create the form you want. It is responsive mobile friendly, gives you instant notifications and is easy to embed in your site. If you are looking to collect donations, payments and orders, it allows you to do so effortlessly.
OptinMonster
Building an email list is vital for any marketer. If your company sells products or services, you want an email list you can send special offers to, as well as keep your brand in the minds of your clients and customers. The OptinMonster is a great way to do this, and it lets you manage all of your opt-ins right from your WordPress dashboard. There are seven different opt-in form types, fullscreen, slide-in, floating bar, mobile-specific popup, sidebar, lightbox and inline/after post. You design them via a drag and drop editor then set the trigger for when it should show. This could be anything from the time they have spent on the site, to their exit intent, inactivity or the time of day. Be sure to check out their A/B testing and see which works best for you and your customers.
JustWriting
If you are in marketing, you will know that content is key to your business. Yet it can sometimes be hard to write something of good quality without getting constantly distracted. This is where JustWriting comes in – it allows you to get rid of the clutter on WordPress that could be distracting, while also keep the bits you need, such as the toolbar. It also offers a host of other features such as paragraph styling, spell check, the option to hide the word count, reordering the button list to make more sense and much more. It is a great and simple to use WordPress plugin that will make writing your blog posts or content much easier.
Broken Link Checker
Broken links can be very bad for both your company and your SEO. The last thing you want is for customers or clients to be looking to purchase something from you, only to stumble across a broken link, get frustrated and click away, losing you a sale. The only thing is, it can be a real challenge and a very time-consuming task trying to locate all the broken links on your site, which is where the broken link checker WordPress plugin comes in. By adding this, it conveniently scours through your site to find and fix any broken links. It will monitor your site all the time and immediately notify you if a broken link is found.
Akismet
If you allow comments on your site, you are going to want this plugin. Unfortunately, comments do also attract spam, and this isn't something you want to display on your site. Akismet automatically checks all the comments which are submitted to your site and filters out any which look like they could potentially be spam. You can then filter through these manually to approve them in case they aren't. Using Akismet is also really easy. You simply sign up with the plan you want, use your API key to activate the plugin or module and then can relax knowing your site is safe from spam.
Task Freak
Working in marketing, it can feel like your list of tasks is endless, which is why TaskFreak for WordPress can help. It is a project management plugin for WordPress that allows you to easily assign tasks, communicate with other members of your team and monitor the status of different projects. If you find that you have trouble staying organized it is a very easy way to do so. You can also add in attachments to tasks, leave comments and communicate with other members of your team. This is a free plugin that is both easy to use and set up and will soon make a difference to your business.
These are just a few top WordPress plugins that are sure to assist with your marketing. With so many choices out there, try a few of them out and see which works best. Remember that by adding too many plugins to your site, it could slow it down, so run speed tests and ensure your website isn't too impacted. Check out the rest of our blog for more top tips and ideas for your WordPress site and get in touch if you have any questions or queries!