So, you've just built a WordPress website – great! Now you need to get it tested by those that are going to use it. It is important that you don't just hit publish and leave your site to its own devices. It could be that you have the best-designed website in the world, but if it doesn't suit the purpose of the user then there is no point. It's a bit like having an amazing looking cake, but that tastes bland. It will have users flocking to try it, but after having done so, they feel unsatisfied and probably won't return. You want to make sure that your site is easy to use, fulfils the needs of the customer and that they will return. And that is why user testing is so important. Here are some things that you need to consider about your WordPress site when commissioning the design (or designing it yourself) that could improve the user's journey.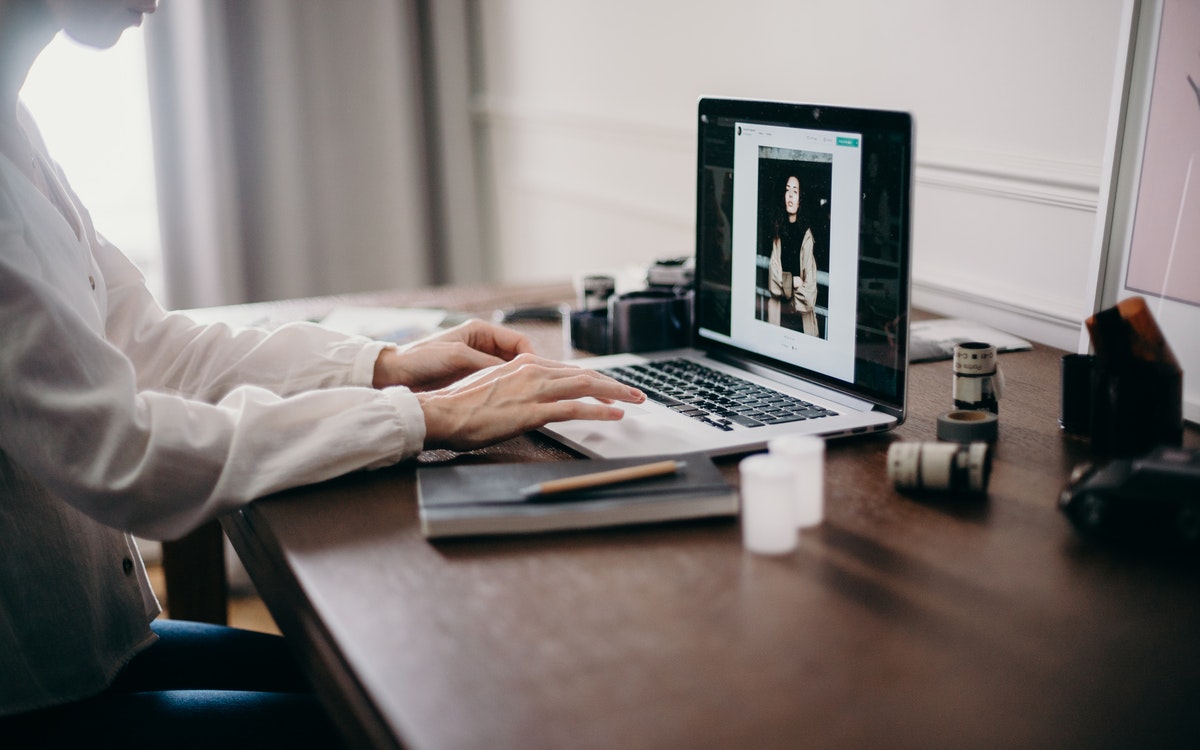 What optimises a site for the user?
Is it simple to use?
We live in a time when simplicity is key. Users want to be able to click onto a website and find the information or product that they are after, with minimal effort. They don't want to have to click through multiple difficult to use pages, or not be able to find what they are looking for. It is a good idea if you sell products to add in features such as filters that can sort items from lowest to highest price or most recently added. Put in a search bar and sort your website into simple sections.
Is it fit for purpose?
When you are offering a website to your readers it needs to be fit for purpose. It can be tempting to add in all the bells and whistles and focus on how it looks rather than what it can do. While the design is important, you need to think about the purpose of your website.
If you are looking to sell a product or service to your customers, you need to make this clear for the user and enable them to do this simply and effortlessly. When building your website it is a good idea to enable the design to be adapted and improved over time and technology and your business develop.
How easy is it to navigate?
You want your website to be simple for users to find their way from one section to another. If you have a shop, you want them to be able to go from shopping for T-shirts to shoes without having to do too much. If people end up having to search hard for the page or item they are looking for then they will probably click off.
Try not to make it too fancy and just have simple navigation that they can follow. Ensure that your navigational bar makes sense and that you don't have endless lists of categories, it is best to be concise, clear and have a set direction to follow. If you have dozens of sub-categories, many of them won't even get seen or clicked and can be overwhelming to the user.
Does the design suit your company?
When you are designing for a user you want to ensure that your website style correlates to your business. If you are aiming at a hip young crowd you are likely to use more imagery and colours than if you are a divorce lawyer for example. Think of the sorts of photos you will use – if you are selling a luxury product then you want to try and sell the lifestyle as well as the product so users are more likely to buy.
If you are starting your company from scratch you will also need to make sure that your logo and fonts relate to your brand and the message you are trying to convey.
Does it have great content?
Content is key for any website and you will want to make sure that it is useful for the visitors to your website. You want your pages to be informative and well written so that users can get all the information they need as well as be enticed to use your services or buy your products. You could outsource a freelancer for this or write it yourself – the main thing is that it reads well, is optimised for SEO and gives all the information that you need.
Does it load quickly?
Users don't want a site that is slow to load. It is important that your site loads in the optimum time possible which is ideally under three seconds. If your site takes longer than this then more often than not customers will give up and not come back. Ensure that your site is quick to load on all devices. You can optimise your site speed in many ways, including reducing the sizes of your images, using a VPN and choosing a good site host. These can all help to improve the user experience and can improve your SEO too.
Is it responsive on all devices?
Your website needs to be responsive on all devices. We flit between our phones, tablets and laptops all the time now so it is vital that customers can use your site just as easy no matter what they are using.
Whether they are on a commute and using their phone or using their laptop during a lunch break, your website needs to look great. It also needs to be responsive to the many different screen sizes that are out there.
How can I conduct user testing on my site?
If your website is ready to go but you haven't conducted any user testing on it, then now is the ideal time to do so. There are a few different ways that you can do this and we have outlined some below that you can implement into your marketing strategy.
Use a survey system
If you have a large database of contacts on a newsletter list then it is a good idea to send the website out and ask them to fill in a survey about it. You could offer an incentive such as an Amazon voucher if they fill out the survey as this may encourage them to do so. This is a simple way to get a broad sample of people to test your website and see their thoughts.
Advertise on social media
You could create a post on social media asking for people to test your website (again perhaps in exchange for being entered into a prize draw). You can then promote this and choose the sort of people that you would like to target. This means you know that those completing the survey are likely to be the ones that would visit your website in the first place.
Ask your friends and family to look it over
While this is a simple one, sometimes you need the brutal honesty of your family and friends. Get them to write notes on what they like or dislike and how they think that the layout could be improved. Find out if there are any additional features that they would add or remove and just any general thoughts they have on the layout and navigation.
Use a heatmap to see where people are clicking
There are a number of heat map services out there that you can put your website into. By doing this, it will show you the areas that users are clicking and where they might not be. This way you know where to improve and where you should be putting your most useful content.
A/B testing
A/B testing is where you send out two versions of your website with slight changes between them. You can then see which website has the best results, so receives the most clicks or has the lowest bounce rate. The website that performs the best should be the final design that you use. You can also merge the most successful features of the two.
User testing is so important as while a website might look great from a design view, it needs to also deliver what the customers want. By asking real users to test it you can see how they would use it from a customer point of view. This will enable you to make any necessary changes that can enhance their experience and create more sales for you.