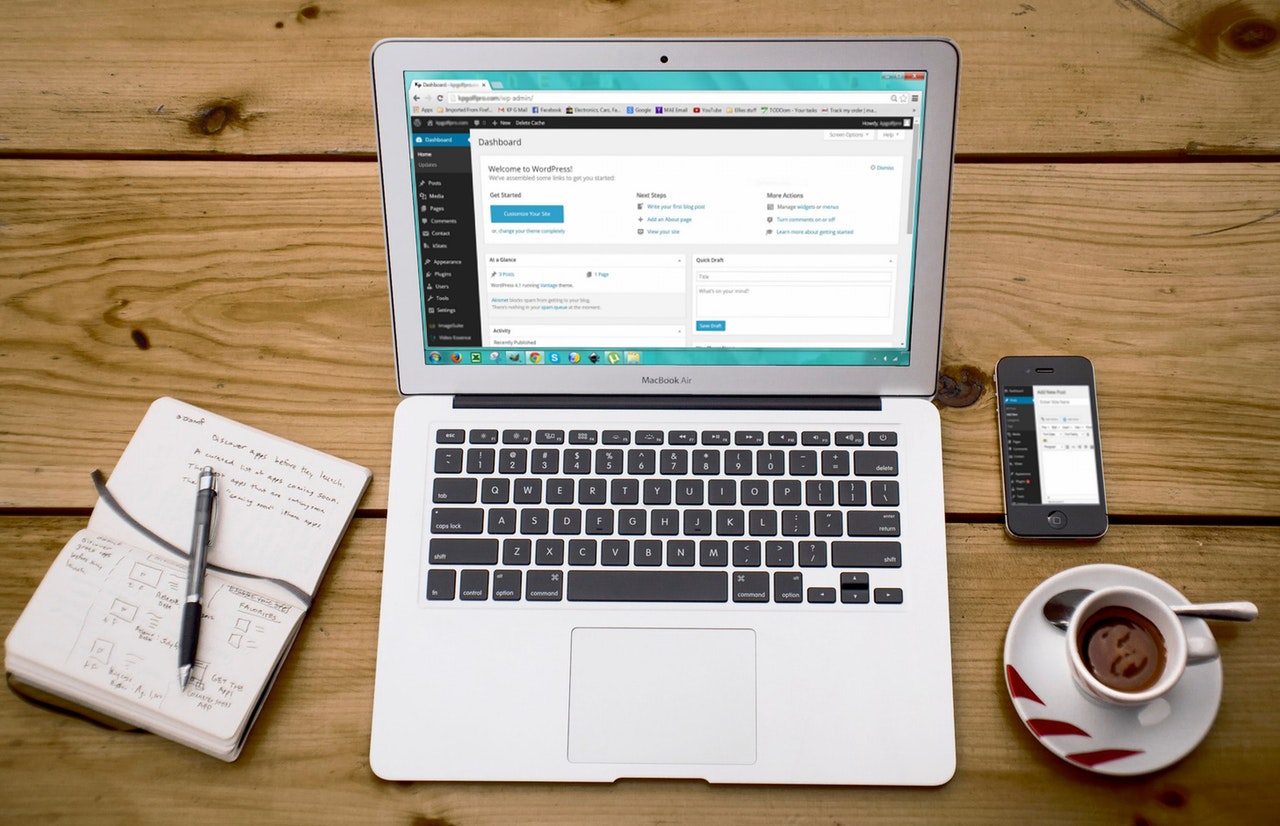 WordPress was first released back in May of 2003 as a blogging software. A far cry from the popular and highly versatile programme it is today, back then there wasn't much more you could do to it besides a simple blog. Flash forward to 2020 and there are now over 455 million WordPress.com websites on the net; this means that they make up a share of 35% of all websites in the world. Once you dive into the system it is easy to see just why. The interface is simple to use, easy to implement SEO and it has some of the best plugins out there. If you currently use a different platform for your website and are considering changing, there are many reasons to do so. Here are some of the top ways that WordPress is the best platform for your website.
It is a versatile choice
You can use WordPress to build any sort of website out there. No matter if you want to make a simple blog, a membership site, run a store, sell courses or as a portfolio for your photography and videography, WordPress can do the job. Some of the most notable brands out there who use WordPress for their websites include MTV News, Sony, BBC America and Variety. There are so many themes and plugins out there which are adaptable and customizable making your site look exactly how you want it. You can also easily adapt and change it as your business evolves.
It is very user friendly
A WordPress site needn't take too long to set up and once created, is user friendly to update and maintain. You might get a developer to create and set up your site for you, but once this has been done you can easily keep it maintained yourself. The dashboard is very user friendly and has all the features needed to add posts, customize the headers and footers and add or remove pages and posts.
It is a great choice for SEO reasons
Search Engine Optimisation (SEO) is a vital element to your website. The way WordPress is set up makes it already a great choice for SEO, but it is also easy to improve the SEO through various plugins. One of the most popular plugins is Yoast which once installed can tell you how to improve the SEO of a page or post and the necessary elements you need on it. Other plugins include Google XML sitemaps and Google Analytics by Monster Insights. Metadata on WordPress is also easy to manage, optimizing images is simple and the themes are already optimized for the best SEO.
It is easy to add new users
WordPress makes it easier than ever to have multiple users, so whether you want someone to be an administrator, contributor or editor, you can do so. Contributors are normally the most popular as it allows other users to contribute posts, but they cannot access or delete other posts, nor publish them without you approving them first. This means you still have control over what is published on-site, but don't have to do all the hard work in other areas.
The wide range of themes available
There are currently over 30,000 different themes on the market – each created for different reasons. No matter the type of site you are after, the functionality, or the look, you are sure to find something that suits. The great thing about these themes is that you can also do plenty of editing and customization (or you can hire a web developer to do so.) They can add in their own custom coding that will make your site exactly how you wish it to look and respond.
These are just some of the reasons that WordPress is the best platform out there for you to create your website on. Its popularity is not going anywhere and will only continue to be an effortless choice for businesses.